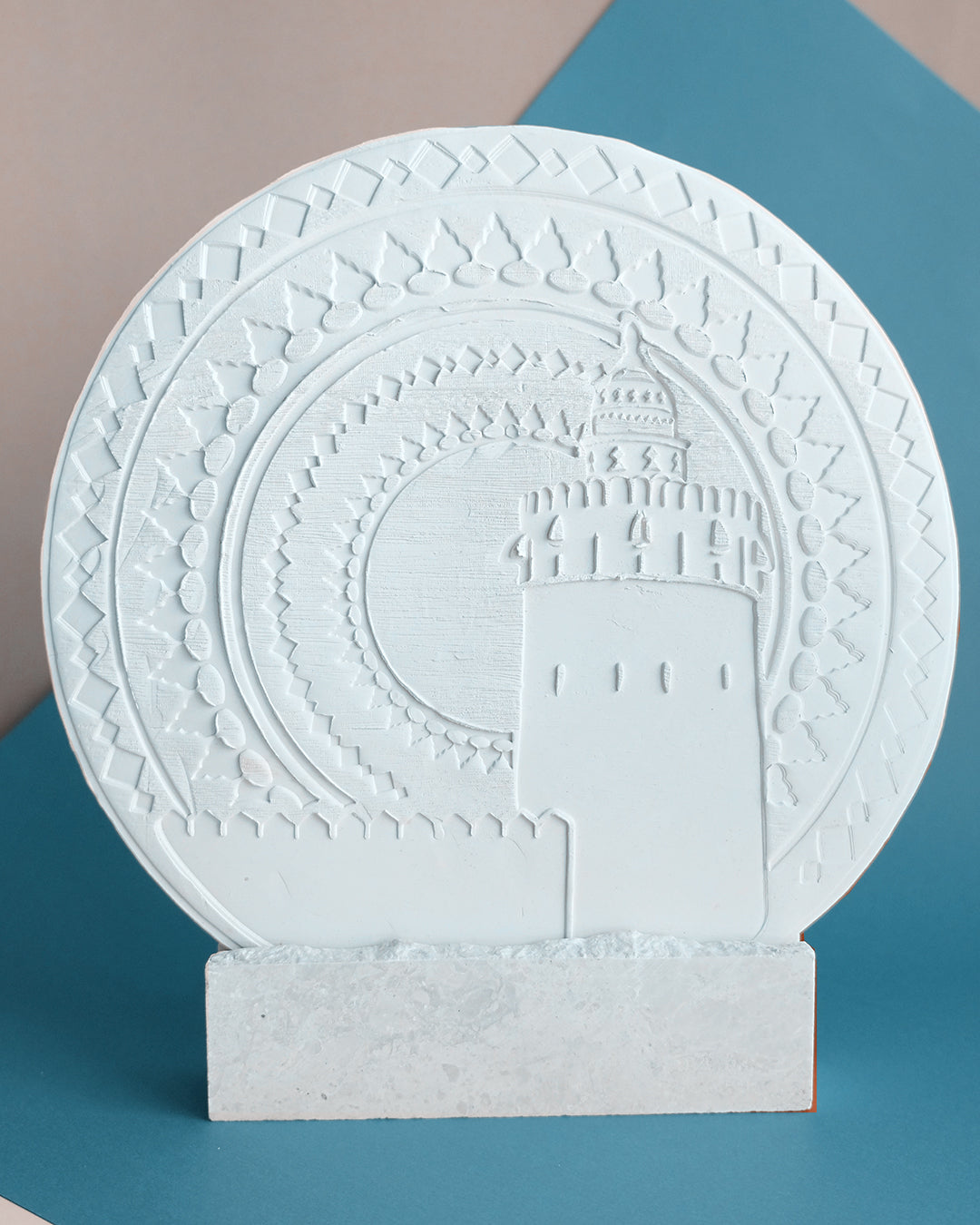 Qasr Al Hosn Decorative plate
Our first in-house, hand-made architectural decoration piece, that commemorates the legacy of Qasr Al Hosn in Abu Dhabi. Made of natural clay to capture the real essence of our local architectural beauty.
Qasr Al Hosn, the cultural birthplace of Abu Dhabi, and the oldest stone building in the city of Abu Dhabi. This landmark which was built in 1760 witnessed the UAE remarkable history and the home of Abu Dhabi's ruling family, in just two and half centuries, this place transformed from being a center of Abu Dhabi's Community to the a global metropolis of today.
This product or a customised design of it is available upon request. 
Dimensions 35 cm diameter 
Material : natural clay